yayy besok cuti.. hubby tak keja..
wpon aku kene stadi, tapi tetap seronok sbb hubby ada menemani dan tolong menjage umar.. yeh yeh yeh...
btw dah tau mainan apa nak beli utk umar.
ni dia :
was thinking of buying this for umar :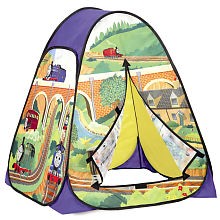 thomas hideaway tent (rm109)
tapi ini takde kat jusco. yg ada ialah yg ni
k's kids magic tent (comes together with 20 balls) (rm140)
kenapa ibu nak belikan umar tent? sbb umar ni suka sgt duk bawah kerusi. macam dok dlm pondok kot..
dan target sekarang adalah nak memenuhkan bakul mainan beliau.
sbb brg mainan umar ada 2 bakul.
satu bakul di bawah, depan tivi,
satu bakul lagi kat dlm bilik, dlm playpen. yg bole distract dia bila ibu needs to take a shower, to do her work etc.
as of now mainan yg kat dlm bilik lagi best la. yg kat bawah tu yg korok2 je. haha.
ada sesape nak hadiahkan mainan kat umar tak?
p/s: ayoh umar berbunyi, "takde2, takyah beli mainan utk umar. bukannye dia main sgt pon. baucer tu ayoh nak gune nak beli kasut. baik beli brg yg boleh guna hari2."
ibu terdiam, lalu menjawab, "macam ada je kasut yg awak berkenan kat jusco tu..."
in other words, umar will be getting new toys soon! kihkihkih.....